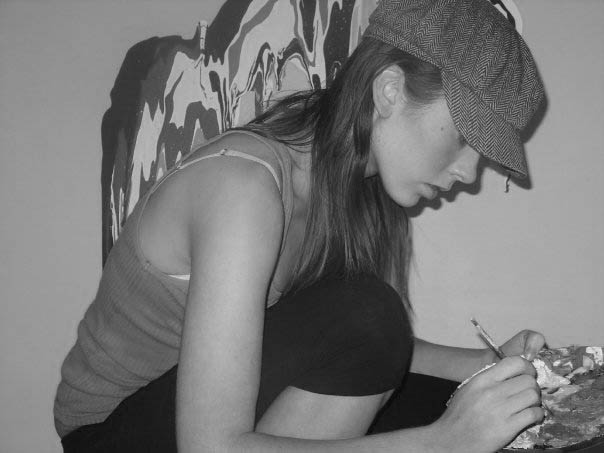 please feel free to contact me with any questions: caroline.burke.art@gmail.com
My primary interest lies in the processes of painting; my love for the materials, their techniques and the resulting surfaces. I find inspiration in the colour, texture and malleability of paint, and my paintings incorporate my interest in the seductive nature of surface. I use a range of tools from syringes to piping bags to exploit the behaviour of paint and explore the relationships it creates.
My paintings make more of a reference to pleasure and appetite. I aim to construct images that elicit pleasure through allure and humour. I utilise elements of the ephemeral, the commercial, the frivolous and the childlike to produce objects that highlight contemporary preoccupations with pleasure and our enthrallment with appetite.
my drawings are quite different, the main themes in my recent sketchbooks are based on naive childhood images and wistful memories. please browse my etsy shop 'thesketchbookstore' for my latest work for sale
OKYA